Oceana
Jul 14, 2013 19:33:23 GMT -5
Post by Kim on Jul 14, 2013 19:33:23 GMT -5
With the addition of Island Paradise, I have been waiting to build again. I found inspiration from all of the new cool things that are available in this EP.
I wanted this home to feel like a beach house, a kind of home away from home. Almost like something that we would have as a second home at the beach. So if it was me who had this house, I would bring a lot of things that I already had at home, visit a lot of resale shops and the stores around the community. I also wanted it to have that fun beach feel, with bright colors and a fun theme. I hope I did that. I think I did that.
This house is built on a 40x40 lot, but when you go into purchase the lot for your Sim, it says it's 39x40. Either way, it's a bigger lot. It has 2 bedrooms, one being the master bedroom with an attached bathroom. The spare room, or kids room also has an attached bath. The main floor features a nice full kitchen, dining room, and family room with lots of extra space. There is a small deck off of the kitchen with a table so your Sims can enjoy their morning coffee or evening dessert. There is a wrap around deck on the second floor for enjoying the view. The large deck is off of the family room with lots of seating area for enjoying those warm summer days.
I also gave our Sims a boat dock, complete with a boat and wave runner. There is a hot tub in what would be the front yard, but there is plenty of foliage to give your Sims privacy.
The value of this home furnished is §118,585, unfurnished will run your Sim §60,964.
This is the outside of the house with both night and daytime shots.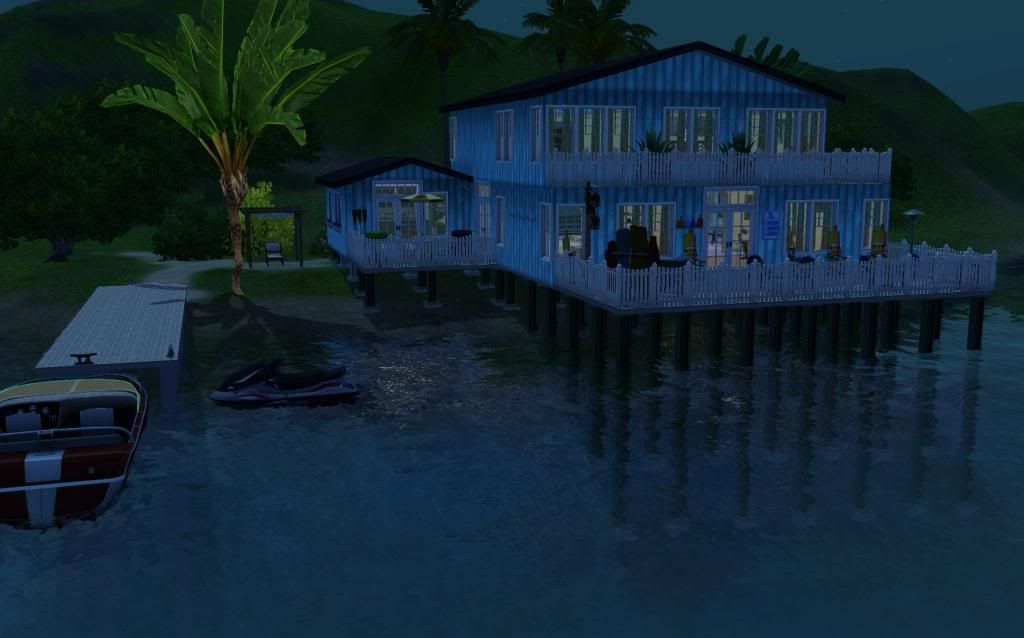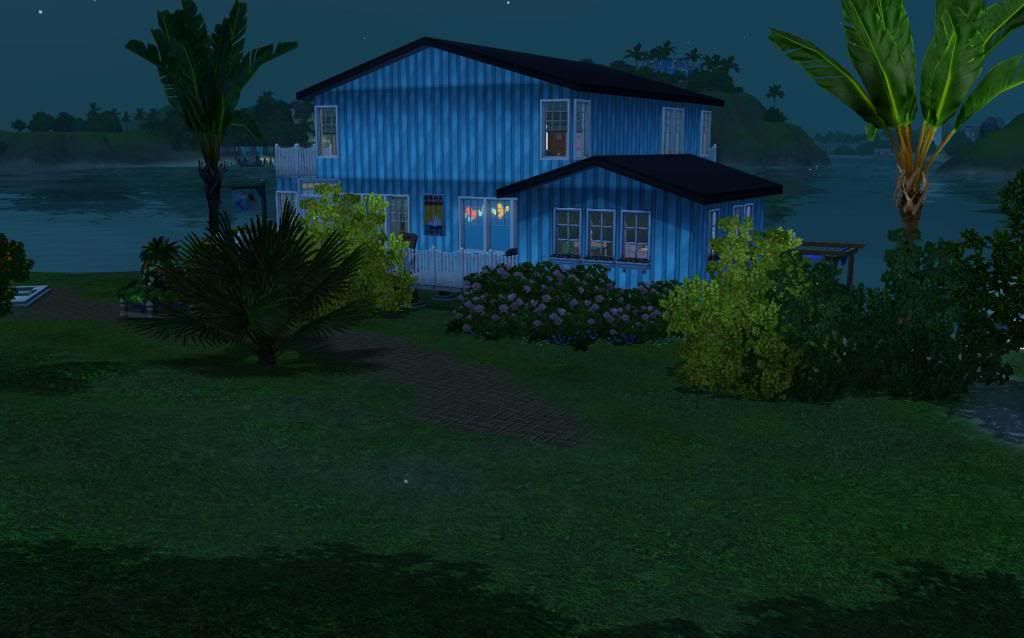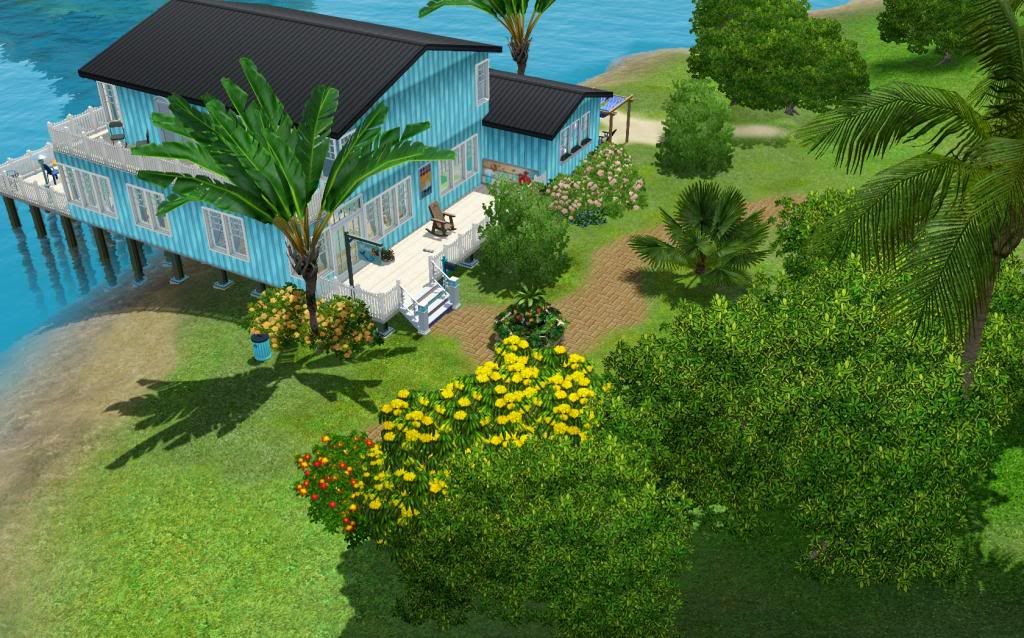 Interior overview shots.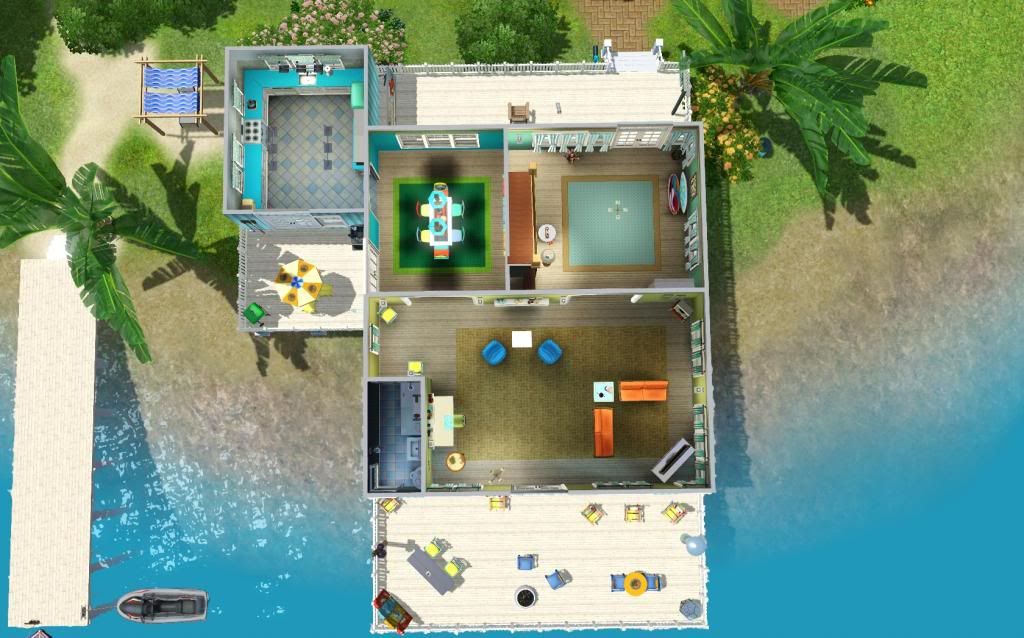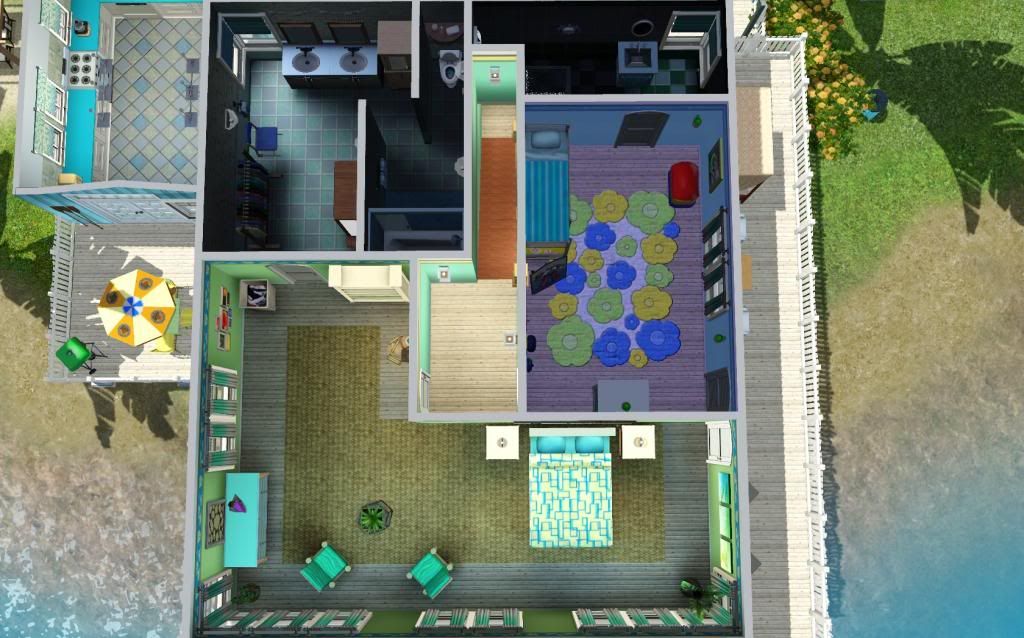 Random interior and exterior shots.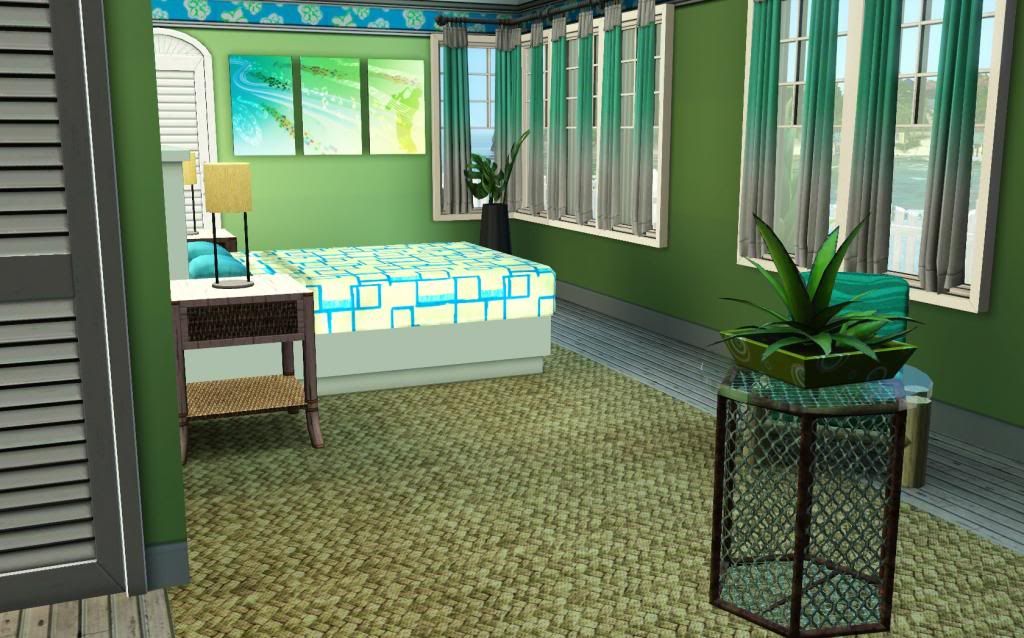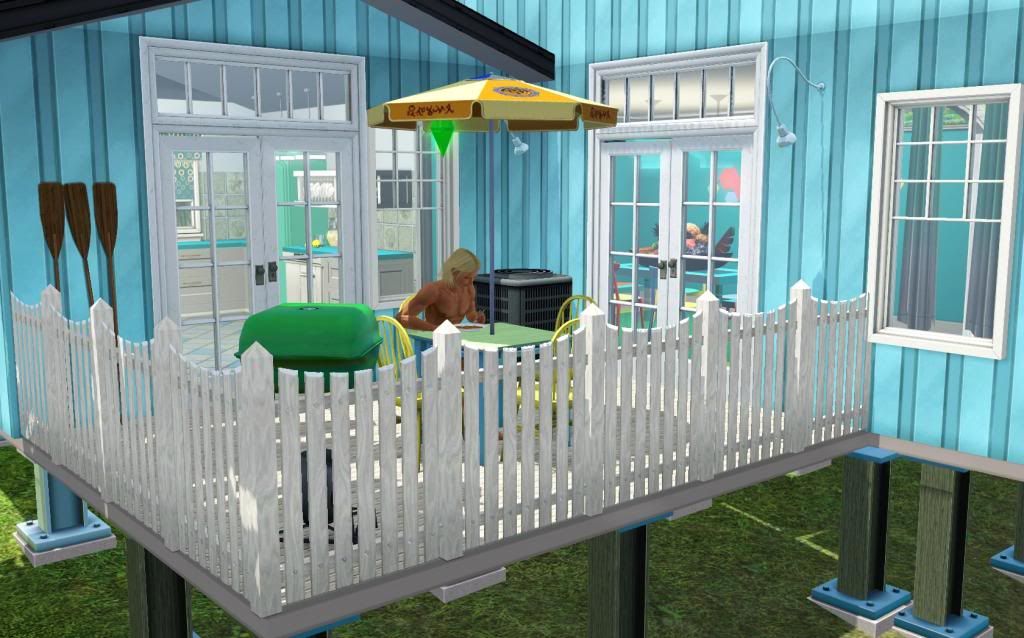 I have all of the EPs and SPs. I know that I used a lot of things from almost every one of them. I probably used store items too and maybe one or two pictures and/or patterns that are CC. I have only offered the .package file so that you won't get any of the CC unless you have them in your game already.
Download